What Makes INTEC Better
Below is some information on the critical features and the benefits you should expect from a superior video safety system. More specifically, how the INTEC system is different than other systems on the market, and why we're a better value for you and your investment over the life of your vehicle.
Superior Low Light Sensitivity
INTEC uses only superior optics and sensors that deliver the clearest image in both light and dark environments across the entire field of view. All cameras require a minimum light level to provide a useable video signal. We design our cameras to perform normally with a pair of working back up lamps. We do this to ensure a useable image across the entire field of view in a typical vehicle based application. The use of IR LED's illuminates only a small portion of the view (if it were a comparable field of view) and actually functions as a detriment to the entire field of view. Learn More...
See More of the Entire FOV in all lighting conditions - Avoid approaching hazards.
---
All Weather Operation
Better equipment is designed for the elements in which it will be installed, increasing life span while reducing downtime and repair. INTEC's heated cameras can operate in temperatures approaching -90° F.
Weather and seasons change - our reliability stays the same.
---
Certified IP68 Cameras, Controllers, and Displays
We've designed our systems so they can be installed just about anywhere, even outside! You won't need to worry about water intrusion again. Our IP68 certified products operate under a full meter of water for extended periods of time and every component is fully water tank tested to ensure years of reliable service. Better equipment is designed for the elements for which it will be installed, increasing life span while reducing downtime and repair. Our products have not only proven themselves in the field, they've been certified and tested by 3rd party labs. Learn More...
Fully waterproof - Dependable, Long lasting - No Moisture.
---
Widest Viewing Angle
Side to side and top to bottom, nobody delivers more viewing area than INTEC. Our systems are specified and designed using high quality components so a wide angle optic can be used with little to no distortion. Specifying the Field of View (FOV) in only the diagonal (as opposed to horizontal and vertical) is a tactic used by others to create the impression they have a wide field of view. That is not the case. On average, the INTEC FOV is 30% wider giving the operator more time to react. And with our matched aspect ratio between the camera sensor and display (4:3 end to end), you see more, sooner and with less distortion. Most of our competitors use a consumer grade 7" display module with a 16:9 aspect ratio. The 4:3 aspect ratio of the camera sensor has to be stretched to fill the display, only serving to amplify the distortion inherent with the lower quality sensor, DSP and optic design. Learn More...
Low Distortion, Matched Aspect Ratio - See More Sooner, Reduce Backing Accidents.
---
Heavy Gauge Construction and Heavy-Duty Polyurethane Cabling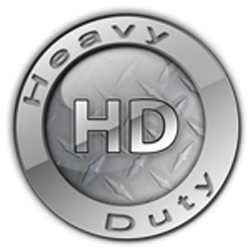 Rugged system components made from heavy gauge stainless steel won't bend, rust, or break and will look great for years. Our durable cable is designed and tested to withstand the villains of corrosion, vibration, and abrasion providing years of reliable performance. You'll spend less time and money replacing INTEC cables. Rubber on the other hand is a soft compound that is able to be cut with ones fingernail.
Built for the application - years of reliable performance.
---
Mil-C-26482 Series Connector
Cameras with pigtails can be unreliable by allowing moisture to enter the camera. The Mil-C-26482 Series connectors, on our XL product line, provide an unmated/mated IP68 service rating. They are sealed to the product and insure a tight, positive connection for years of worry-free operation. Available only on the XL product line.
Completely sealed system - years of worry free operation.
---
Extendible Controls
Operating heavy equipment and large vehicles demand an operator's full attention. Best practice suggests the location of the video safety system display be in the scan line of sight with both the right and left hand mirrors. They are intended to compliment each other and when used together are the most effective.
Proper installation should locate all controls within easy reach of the operator so the operator would not be distracted when using them. When an operator has to reach across the cab to control a function of the safety system, it's effectiveness for improving safety is greatly diminished. Locating the system controls at the driver's fingertips helps to minimize distraction. The INTEC Car Vision® video safety system incorporates an extendible wired remote control to facilitate proper location and installation so that all operator functions can be located at the driver's fingertips, allowing the operator to keep their eyes on the road. Learn More...
Locate the display correctly and place the controls at the operator's fingertips - less distraction.
---
Optional Integrated Radar Sensor (Blind Spot Object Detection)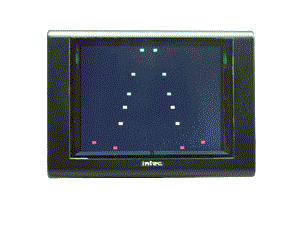 Add an extra margin of safety and activate your INTEC system with integrated visual and audible alerts to approaching hazards. Learn More...
Audible and Visual Alerts - Activates system.
---
RoHS Compliant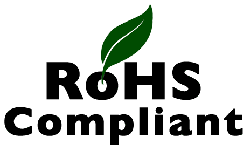 Environmentally responsible and compliant with worldwide standards for reduction of hazardous material. Learn More...
Environmentally Responsible.
---
Longest Standard Warranty
You're protected with warranties from five years on the displays and controllers to eight years on the cameras. Learn More...
Warranty Protection - Lower Life Cycle costs.
---